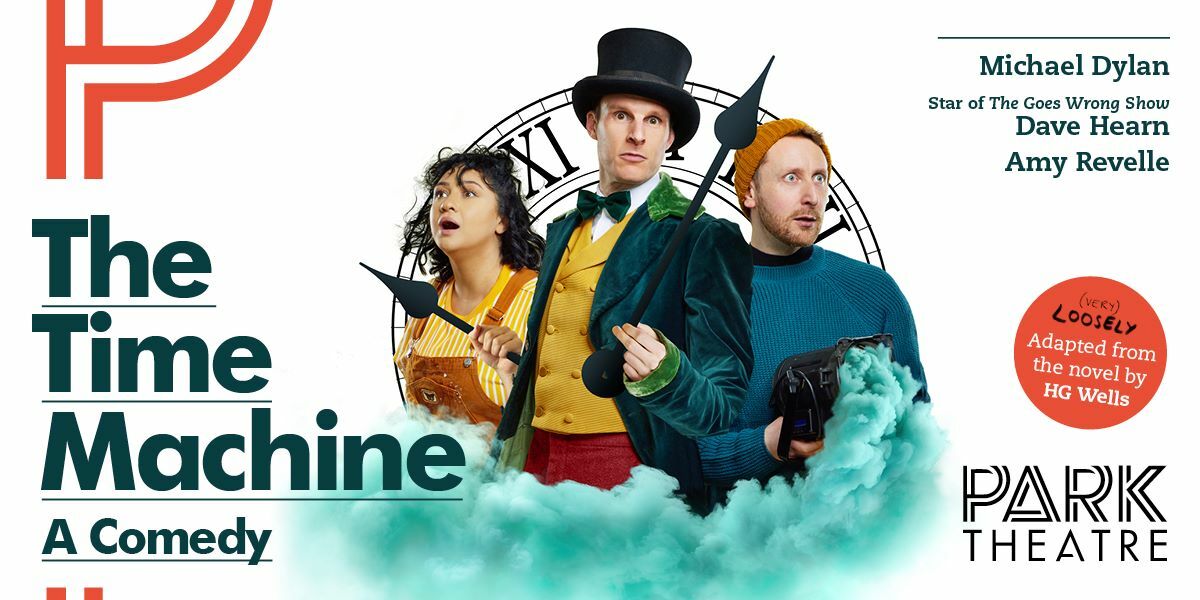 H.G Wells' masterpiece has been given a comedy makeover in The Time Machine - A Comedy!
Join Dave, Amy and Michael for the premiere of their brand-new version of THE TIME MACHINE.
H G Wells' comic deadly serious masterpiece will never be the same again as this hapless highly skilled group of actors embark on a journey of a lifetime!
Will Dave persuade the others to stick to the script he's worked so hard on? Will Michael be able to explain time travel without the help of excessive props? Will Amy get to sing her Cher tribute? And ultimately… will they be able to defeat the space time paradox - or at least get through the second half?
All to be revealed...
(no nudity, this is not THAT kind of show!)
Starring Michael Dylan (Wilf), Dave Hearn (founding member of the Olivier Award-winning Mischief Theatre, BBC's The Goes Wrong Show) and Amy Revelle (Offside).From the team behind the smash hit comedy The Hound of the Baskervilles and the award-winning Original Theatre who brought you Park Theatre productions The Interview, The End of The Night and Monogamy.
Warning: may contain Cher tunes.
Age restriction
This production is suitable for ages 10+
Running time
2 hours 5 mins (including an interval)
Performance dates
30 November – 30 December 2023
Venue Information
Park Theatre
Park Theatre, Clifton Terrace, Finsbury Park, London, N4 3JP
Customer
Reviews
8 reviews
4.9