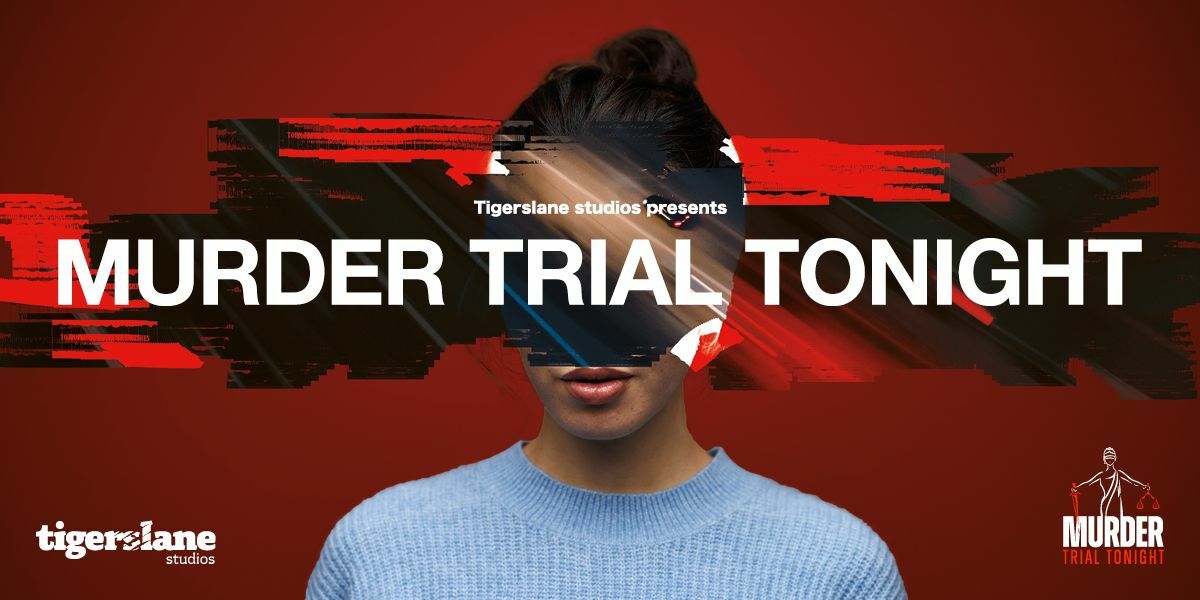 Enter the courtroom...come the jury, in Murder Trial Tonight, a chilling murder mystery.
Keep me updated
We'll tell you as soon as tickets go on sale:
MURDER TRIAL TONIGHT
Set in a courtroom, you are walking into this show as a member of the Jury. Like any Jury member, you don't know much about what you are walking into. All you need to know is that it's your job to watch the live Murder Trial taking place on the stage and listen to all the evidence presented to you from both sides and then you must deliberate on what verdict you will deliver, Guilty or Not Guilty.
Courtroom thriller theatre play with huge twists and turns. Murder Trial Tonight is the live murder trial of Alex Jones who is charged with murdering his wife-
This murder trial is based on a true story.
At the end of the trial, once you and your fellow jury members have delivered your verdict the actual horrifying murder is revealed on the big screen. Question is- did the audience deliver the correct verdict.
An amazing night out full with explosive and jaw dropping drama and entertainment. An experience never seen before.
One tip- expect the unexpected!
Age restriction
To be confirmed.
Running time
To be confirmed.
Performance dates
3 October 2023