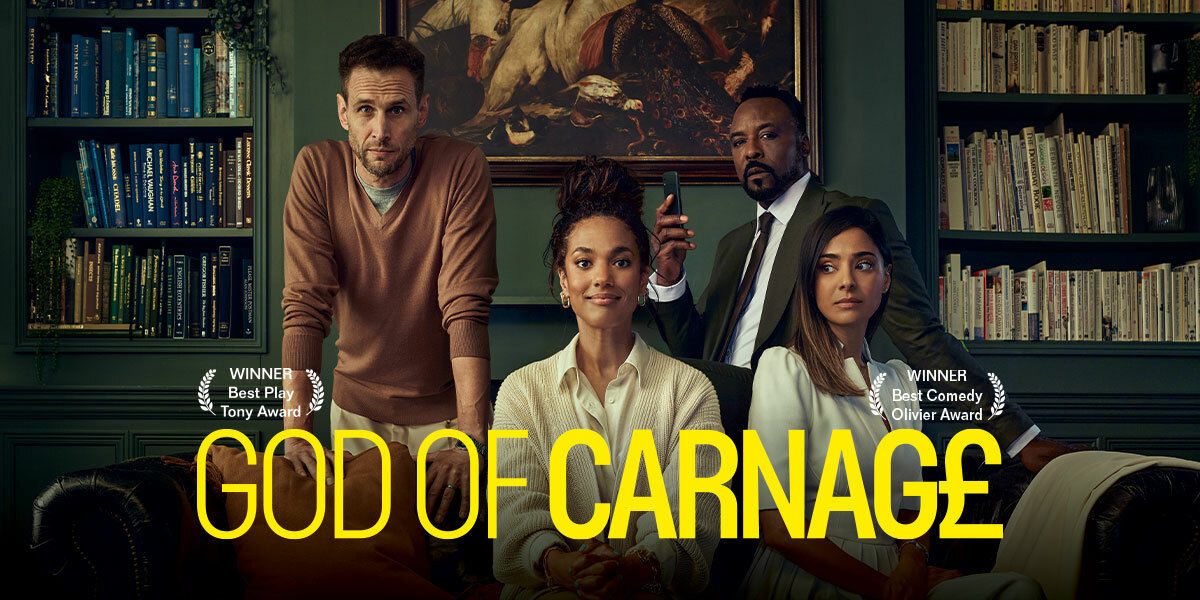 Lyric Hammersmith, London
One playground altercation is about to send a civil conversation into chaos!
Keep me updated
We'll tell you as soon as tickets go on sale:
They say kids will be kids, but the adults are worse - much worse.
The other day in the park, 11 year old Ferdinand knocked 11 year old Bruno's two front teeth out. Their parents meet up to have a civil conversation about the misdemeanours of their children in a suitably calm and rational way… what can go wrong? As night falls chaos ensues with explosive tantrums, name-calling and tears.
Lyric Associate Director Nicholai La Barrie directs Yasmina Reza's Olivier and Tony Award-winning play, translated by Academy Award winning Christopher Hampton.
With her sharp corrosive wit Reza rips the thin veneer of civility with heart-pounding honesty. God of Carnage is the unmissable darkly funny roller-coaster you won't want to end.
Age restriction
This production is suitable for ages 14+
Running time
90 minutes (1 hour 30) – No Interval.
Performance dates
2 September 2023 30 September 2023
Content
This production will contain strong language, simulated vomit and one instance of racist language.
Access
Open captioned performance: 15 September 7:30pm. Chilled Performance: 20 September 2:30pm. BSL Performance: 21 September 7:30pm. Audio described performance: 26 September 7:30pm.