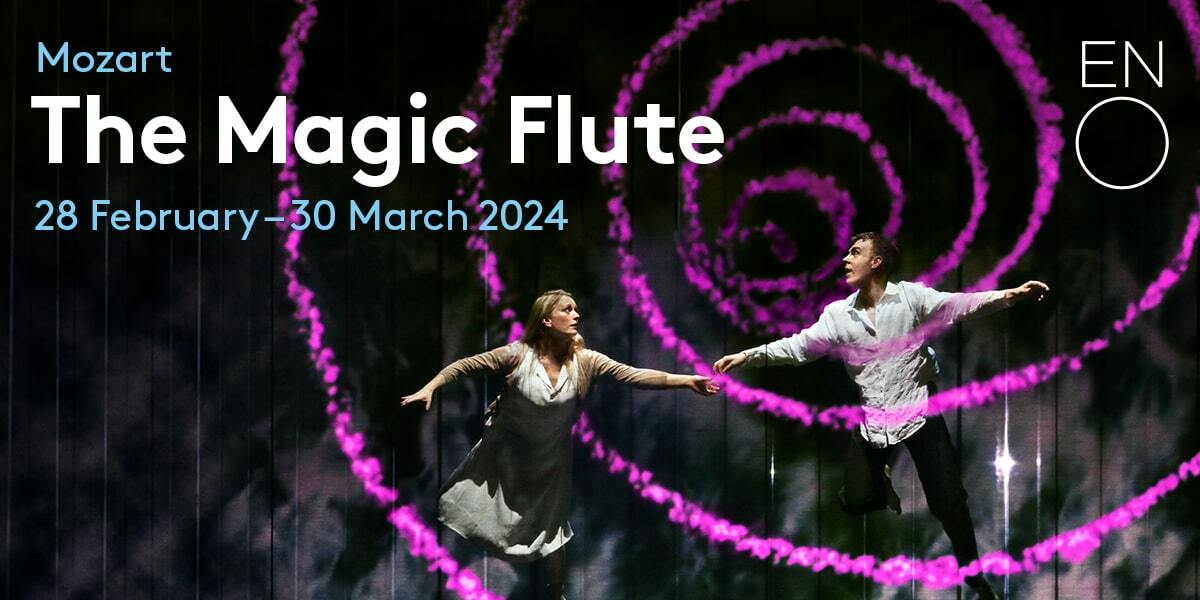 Simon McBurney's five-star production of Mozart classic The Magic Flute returns to ENO.
Simon McBurney's five-star production of The Magic Flute returns to the ENO, promising an evening of magic, romance and timeless music.
Mozart's classic follows the adventures of Prince Tamino and the bird-catcher Papageno on their quest to rescue Pamina. Their search becomes one for truth and reason, love and enlightenment. Nothing is quite what it seems in this surprising, fantastical journey.
To help them on their way, Tamino and Papageno are given musical instruments enhanced with magical powers. And these prove invaluable. The travellers have a series of trials and tribulations to conquer to find a deeper understanding of true love and happiness.
The cast includes Norman Reinhardt making his ENO debut as Tamino alongside David Stout as Papageno. They are joined by former ENO Harewood Artist Soraya Mafi as Pamina and the fiery coloratura of ENO debutante Rainelle Krause as the manipulative Queen of Night. The ENO Chorus and Orchestra are conducted for the first time by Erina Yashima.
Age restriction
To be confirmed.
Running time
2 hours 55 minutes
Performance dates
28 February - 30 March 2024
Access
BSL signed performance 19 March 2024, 19:00
Customer
Reviews
54 reviews
4.3